Many people have been asking if their pets are safe, as the so called "swine" flu virus spreads through the country.
The ASPCA (American Society for the Prevention of Cruelty to Animals) indicates that the virus, which most think originated in Mexico, "appears to present a low risk of infecting cats and dogs." The American Veterinary Medical Association suggests that "there is no evidence that pets are susceptible to this new strain of influenza."
Even if there is no evidence at this time showing any risk to dogs and cats from the virus, owners of pet pigs, as well as pig farmers are being cautioned to watch their animal's health closely during this outbreak. Precautions to limit transmission from humans to pigs and vice versa have been recommended.
The ASPCA advises keeping your pet pigs and swine on farms isolated from public contact. Influenza type A vaccines are readily available and highly recommended for healthy swine — something owners of Vietnamese Potbellies, African Pygmies and other pet pigs should consider.
The American Association of Swine Veterinarians advises that unnecessary visitors should not be allowed into swine production units, and for people to avoid any contact with pigs that is not required. If your pet pig shows signs of being unwell, call your veterinarian.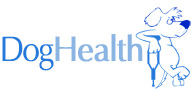 About the Author:
Cornel Plescan is the founder of Pet Essentials Depot, an
online pet shop
with an amazing inventory of dog, cat, bird, aquarium, and other pet supplies. Even better, PetEssentialsDepot.com contributes a portion of every sale to animal rescue shelters across the United States.